Optimizing the Inspections of flexible pipelines during its shipping, delivering real-time results
Intended for the offshore market, particularly for flexible pipeline installers, ICED is a system designed to carry out automatic inspection of a flexible pipeline's outer sheath. When installed on the stern of a PSLV ship, the ICED can automatically inspect the flexible outer sheath's integrity during its loading.
How the system works?
ICED is an integrated system that, in addition to ensuring the integrity of the flexible embedded pipeline, relieves the burden of installers from damages to the structure caused by third parties. The system consists of both hardware and software, respectively ICED Controller and ICED Device.
ICED Device consists of the sensing equipment for the outer sheath of the flexible pipeline. It is a device designed in an octagonal structure, housing laser sensors and 3D cameras, responsible to conduct the inspection, and air nozzles and brushes for cleaning the analyzed surface, ensuring exact readings with submillimeter precision.
ICED Controller is the software part of the system responsible for interpreting the sensing data retrieved from the ICED Device. With ICED Controller, you can track the inspection of the outer sheath of the flexible pipe, in addition to accessing registers from previous inspections.
In an inspection operation, the ICED Device is installed around the pipeling being loaded into the PLSV, while the ICED Controller manages the inspection in the ship's control cabin, alerting anomalies found on the pipe's outer sheath in real-time.
With ICED, Iara presents a high-precision inspection solution capable of identifying anomalies in the outer sheath of flexible pipelines at the submillimeter level, turning a process previously dependent on human's accuracy into an automated and precise inspection.
ICED enables the optimization of flexible pipeline logistics, identifying damages to the pipe while PLSV is still loading.
Among other advantages offered by the adoption of ICED, we can mention: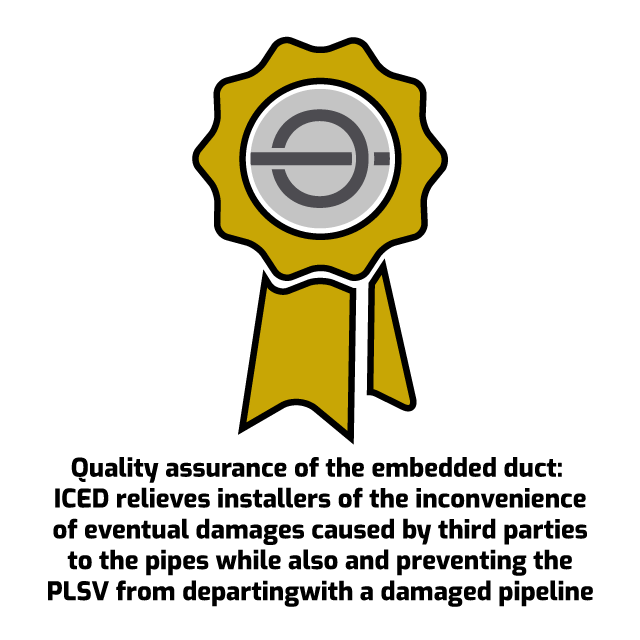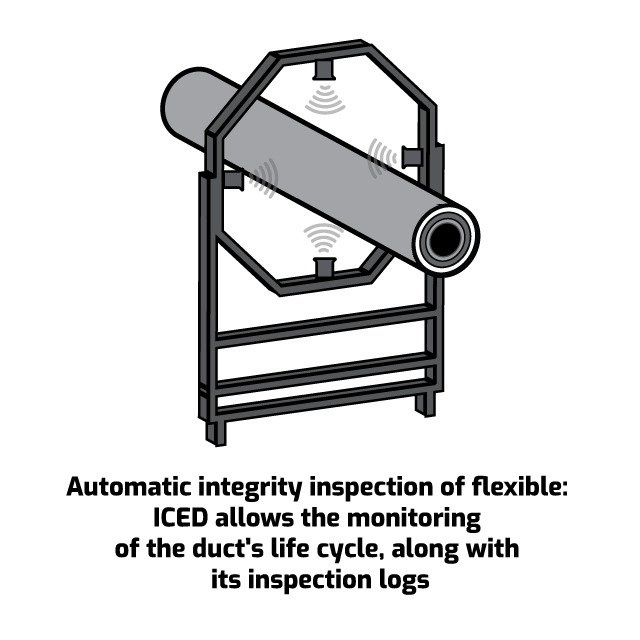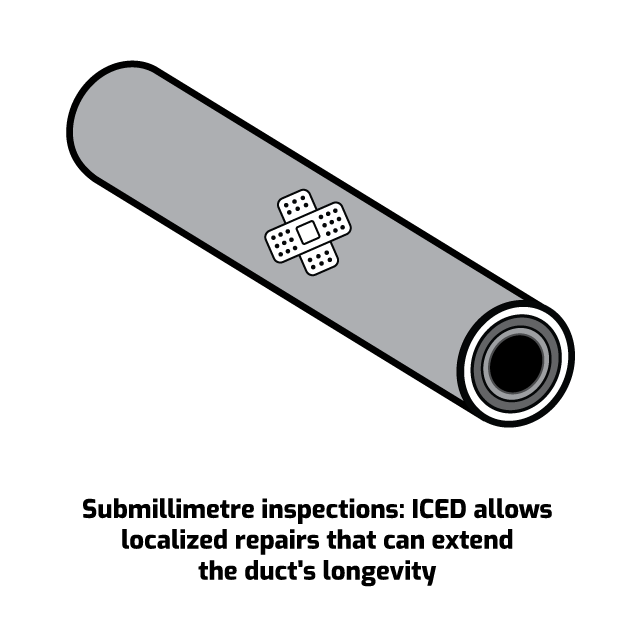 ICED is a solution produced on demand by Iara Systems. To obtain ICED or get more information, please contact us.