IoT management and monitoring system, suited for homes, industries, and smart cities
SIMON is an IoT device management and monitoring system. With SIMON, it is possible to group and map data from various devices, establishing a network of sensors adaptable to monitoring energy, gas, or water consumption through a simple and customizable interface. In this way, SIMON fits in various scenarios, from residential to industrial, or even in the monitoring of smart neighborhoods and cities.

Developed in partnership with the GPRT Lab, SIMON is an integrated system divided into three layers: a sensing layer, a network services layer, and a dashboard terminal. SIMON is easily customizable to the customer's necessities, either by leveraging existing sensors or using one of our customized IoT solutions.
Thanks to its robust network services layer, SIMON can monitor and manage data from a scalable amount of IoT devices, delivering excellent performance with low latencies.
Similarly, the system can be accessed from any number of terminals, through the SIMON Dashboard, with a user-friendly and secure interface for data visualization.
The client can geographically identify each of the installed IoT sensors through the Dashboard interface, tracking their information in real-time, and sending of actuation commands, if there are other pieces of equipment such as interconnected pumps or circuit breakers.
We also have a range of IoT prototypes, such as IMT, capable of enabling telemetry in your current setup, with devices that are both simple and easy to maintain.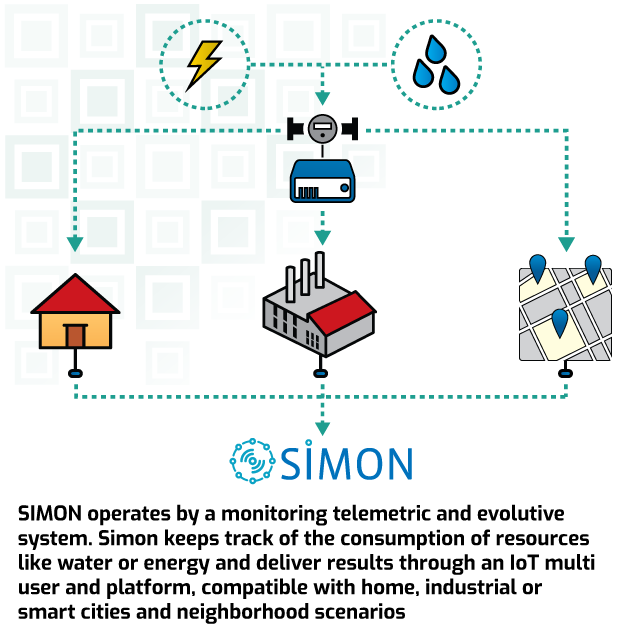 SIMON is currently in operation monitoring the energy consumption of the Federal University of Pernambuco campus, bringing advantages such as: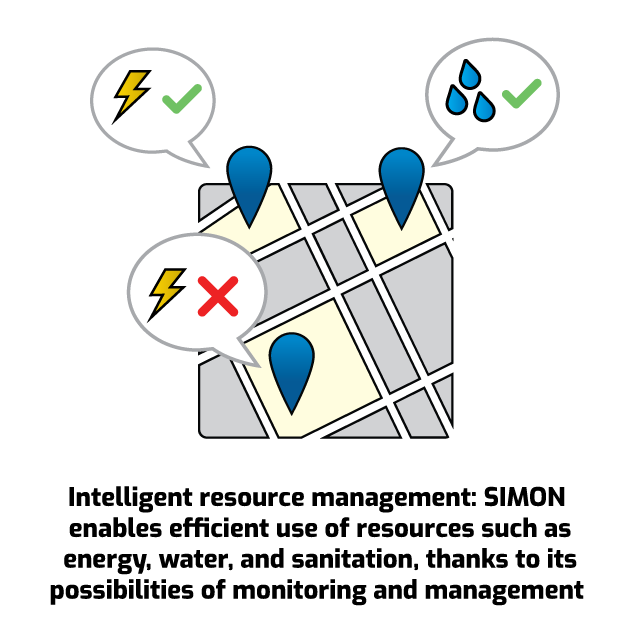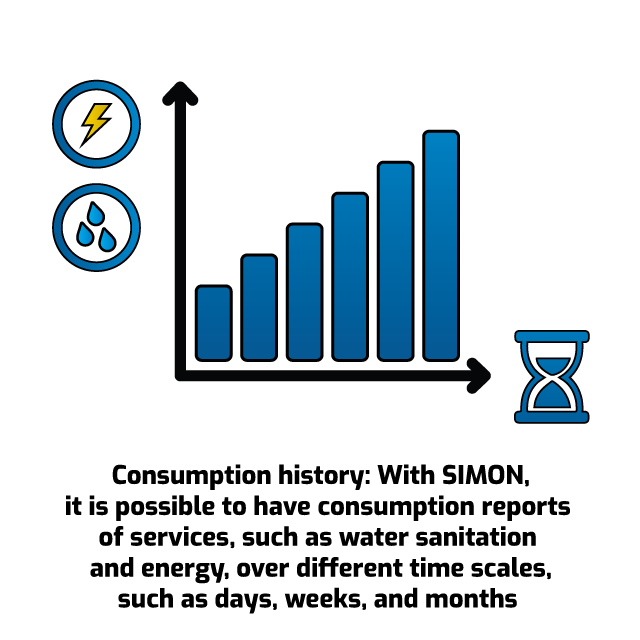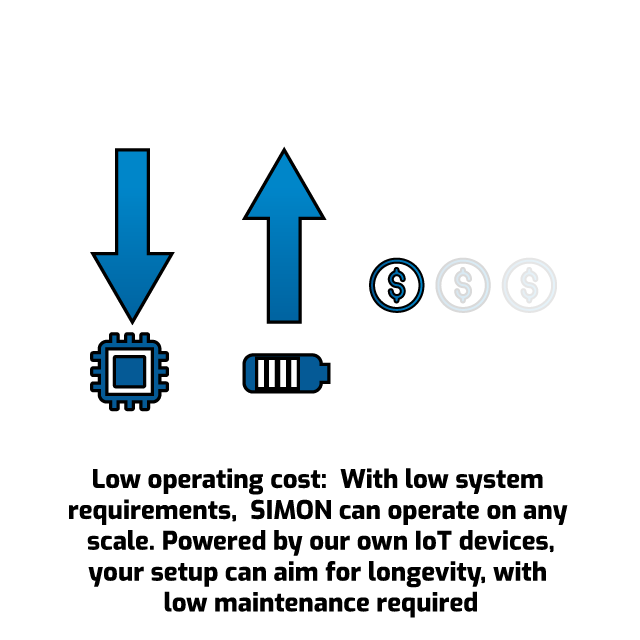 SIMON is a powerful platform designed for monitoring and managing the consumption of resources such as water and energy. Currently, the system is developed on demand for consumers, cities, or industries that want to reduce costs and increase their efficiency through telemetry by an IoT system developed and applied from 100% Brazilian research. To acquire SIMON, please contact us.